Member ID

#1718
Messages

1,037
Reactions

2,116
Points

162
City

St Petersburg
State

FL
Country

United States
Vehicle

16 HC Charger, 20 Durango SRT, 17 GT350. 98 C5
...almost took my DSRT cover off. Now keep in mind this is a custom fit, with elastic trim at bottom on both the front and rear. Just enough play to let it breathe.
Thank goodness for gearhead neighbors. This is parked around back of my garage. Not visible from their residence. They knew I might be on the road and checked on it.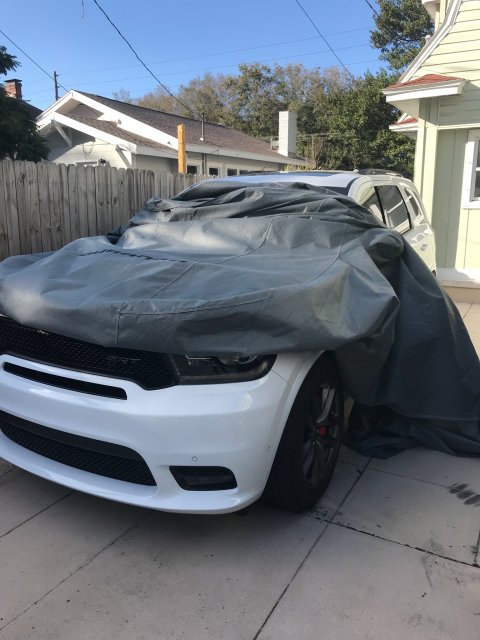 They surveyed no damage and reinstalled.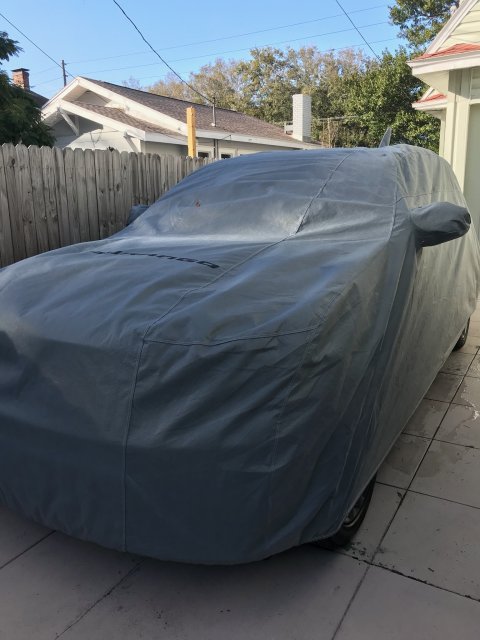 The cheap one size fits all cover I has prior would be sailing across the Atlantic Ocean by now. 😂
6