Active Member
Founding Member
Member ID

#1013
Messages

382
Reactions

464
Points

67
City

Buffalo
State

NY
Country

United States
Vehicle

'19 Scat Pack Challenger
Over the weekend I finished installing my Barton shifter finally, as well as removing the Clutch Delay Valve. Since the roads are fairly clean and dry, I got to get the car out for a drive around the city to exercise it a little bit. All I can say is WOW, if you haven't done this yet, at the very minimum remove the clutch delay valve, you'll be very happy you did. The Barton is just AMAZING. Shifts so precisely now. I have noticed that the Barton does allow a little bit of the transmission noise into the cabin but at the moment I have the Boot off still b/c I am making sure I am happy with the adjustment before I close it up. I think the boot will help with that tiny amount of extra noise. If not I think once I get some louder mufflers on there I won't notice anymore anyway! lol If I still notice it, I might try putting some dynomat or something over the metal plate that covers the Barton.
I put the Hellcat air filter box and headlight tube in a while back, and that I am pretty happy with. For an actual FCA part that is only $100 to buy the box and the tube, its well worth it if you have a 392. The inlet air temps run around 3 degrees above ambient now, and before I was running around 8 to 12. That is a big improvement for $100, though I noticed a little more noise after switching out the air box for some reason. I also have a UPR oil catch can that I put on this car as soon as I got home with it. And I have a set of ZL1 Addons premium rock guards on it. The only other mods left for me are to put the Hellcat air filter element in, louder mufflers, and possibly some different brake pads. I have the dynamics package so I have the 6 piston Brembos. I might go with the low dust option everyone on here raves about, the Power Stop Z23 to cut the dust down. For the exhaust I am thinking about going with the Vibrant 1794, but may go with the Dynomax Mini bullets. Can't decide for sure, though I am leaning towards the Vibrants.
Here's some pics of the ordeal. The shift ball is from SpeedDawg, and I am very pleased with that. I wasn't really interested in the plain Jane shift ball that comes with the shifter, so I purchased mine without the shift ball. I also didn't realize it, but the factory knob and lever will work on the Barton out of the box. So if you prefer the factory look you can install it that way as well, and if you don't want a flat stick or pistol grip from Barton, they sell the shifter without that too. Pretty dang cool!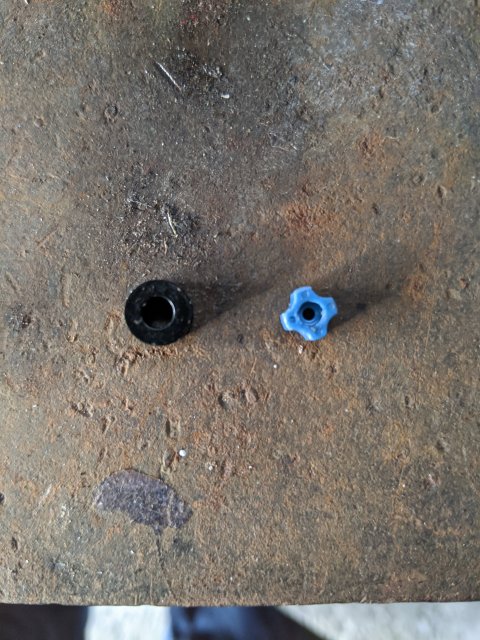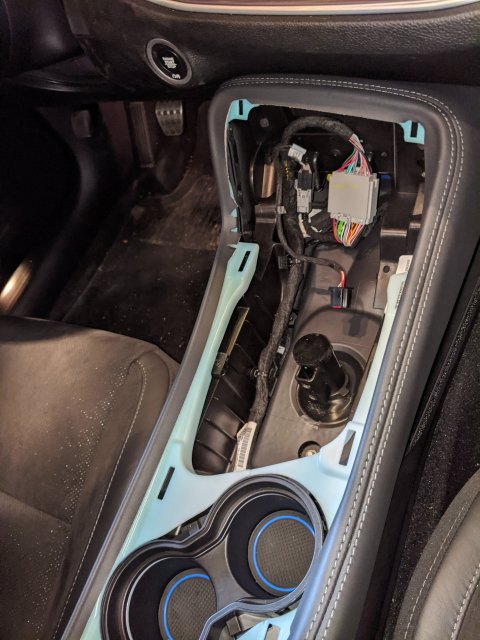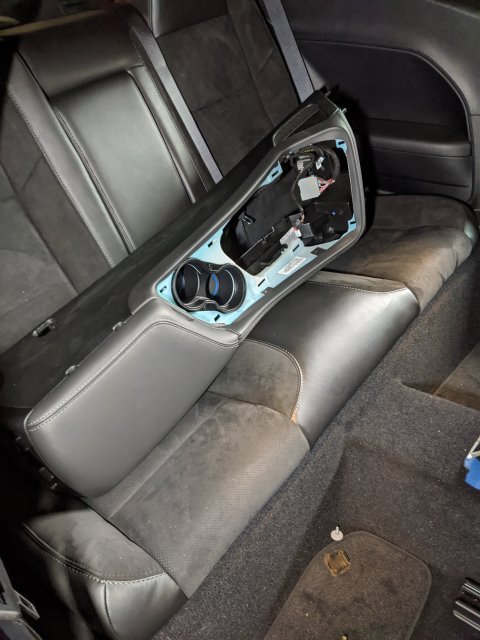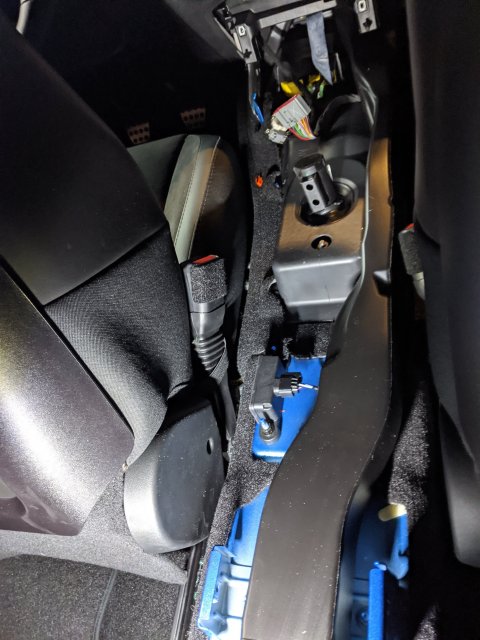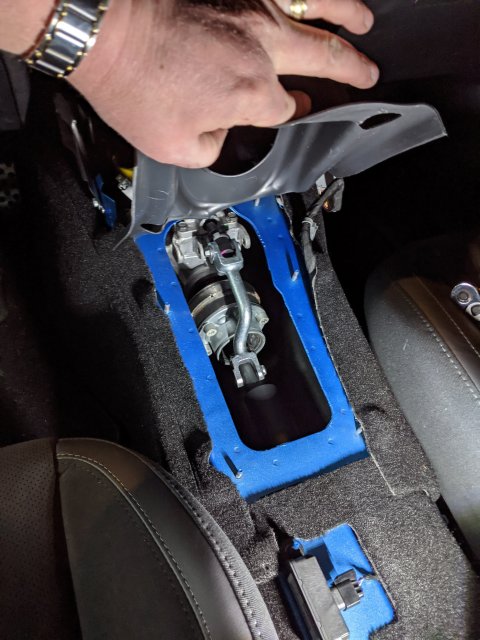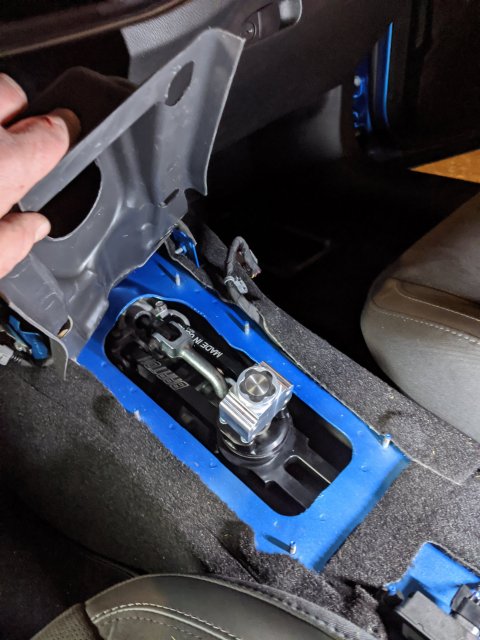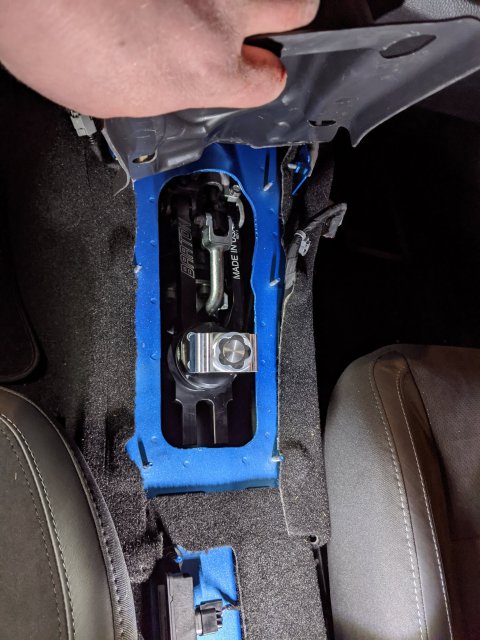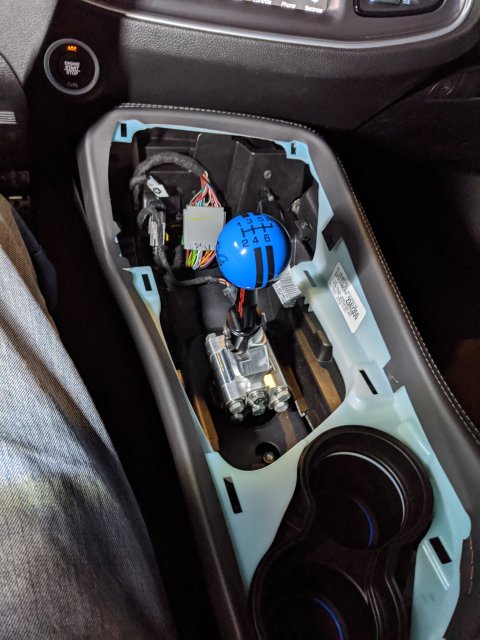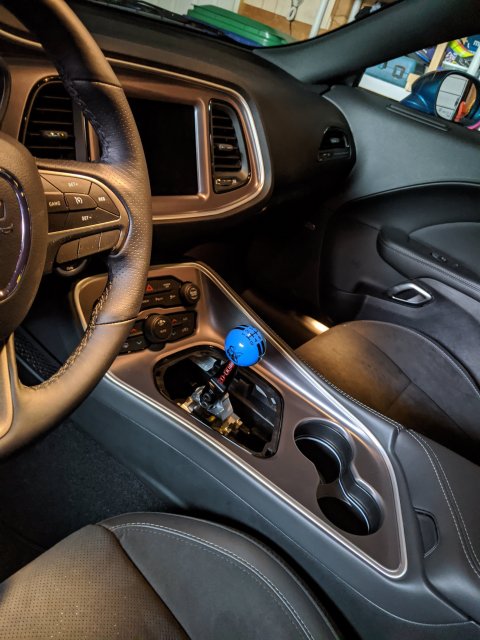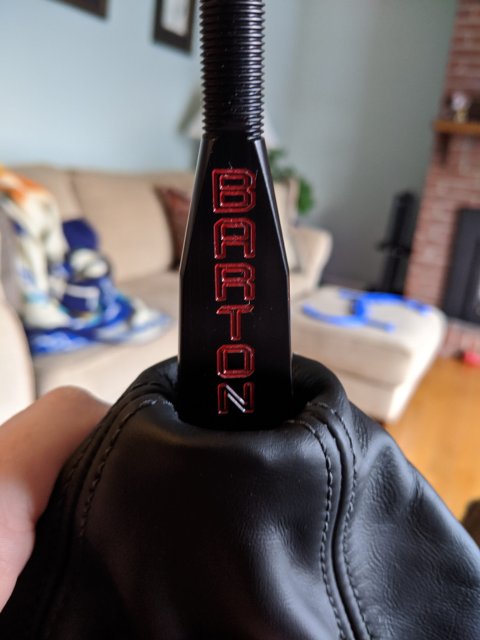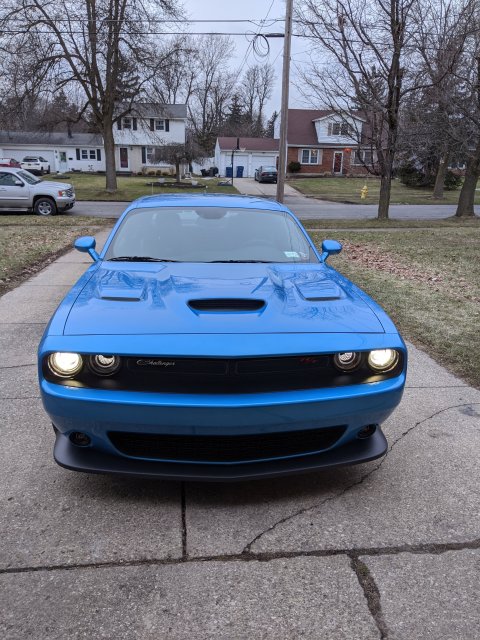 Last edited:
3