Member ID

#1423
Messages

46
Reactions

23
Points

2
City

Elberfeld
State

IN
Country

United States
Vehicle

ScatCat
2015 Scatpak 426
28k mi
1000 mi on mods
A2/Better Built Perforance-Hellcat based 426,Thitek ported heads,A2 blower cam-Fully built,still under their warranty.This was a brand new core built with all new components
Running hellcat
oil cooler
and front assyembly-all new
Modern Muscle Smooth Boost-bypass controller
Kooks longtube headers coated
Billy Boat Full
Stainless exhaust
Whipple 4.5
Twin 71
throttle body
Whipples heat exchander and pump
ATI lower
ID1700 injectors
Fore L4 system-Dual 485 pump fuel system.-All stainless lines
Extreme Automatics 2000hp Th400 with clean nuetral and their custom convertor-still has backup camera-still under warranty
Transbrake
Reid bell housing and tail shaft
SFi flex plate
Pro Line shifter
Wiles-carbonfiber/aluminum drive shaft
BMR solid cradle bushings
AAD Billet rear upper control arms
AAD Billet rear trailing arms
DSS 1400 hp Axles
TBA Machine diff brace
Demon killer springs
Billet Specialties Winlights-17x10 beadlock rears.18x5 front runners
Braum front racing seats-not currently installed.
Raptor shift light
Innovative gauge-boost,ethanol content,fuel temp and wideband-Has
flex fuel sensor
Custom
valve covers
with breather cans for each side
Unlocked PCM running on Hp tuners.
Car made 1040/972 at 22.6 lbs of boost. This was on drag radials. Tuned by satera tuning. Currently its running 24lbs of boost.Should be right at 1100 at the wheels.
This car was built right. All it really needs is a cage. I'm sure there are mods that I'm forgetting but this is what I can remember for now. Clean clear title in hand.
Contact me at
tntlawncare@live.com
or by phone/text at 8124548554
$49000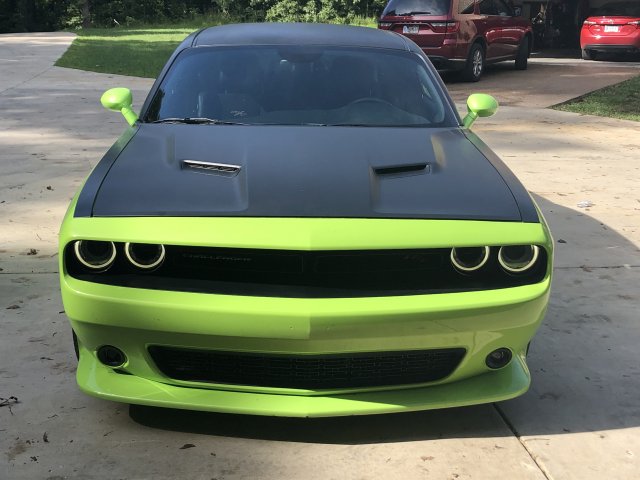 Last edited:
2